Winter and cold weather is around the corner. It is already here in many places. That means we are about to shut ourselves inside our homes over the next few months. This also means we will have to spend a lot of time inhaling the dirt and dust that have collected in our homes during the open-window, dusty, hot summer days. Who wants that?! 
To avoid this, you should get all the dirt and dust out of your house before hunkering down. Here are some easy-to-follow cleaning tips to prepare your home for this winter and breathe easy.
CLEANING TIPS TO PREPARE FOR WINTER
GET TOILET BRUSH HOLDERS WASHED AND DISINFECTED
Take the brush and holder outside. Put them into a bucket or pail of hot water. You can use any of the following solutions:
Water mixed 50/50 with vinegar
6 parts water to 1 part bleach
Two to three cups of eco-friendly washing soda crystals
Let the brush and holder sit in any of these solutions for a few hours. Then take a garden hose and rinse the brush and holder thoroughly.
CLEAN THE TOPS OF HOUSEHOLD ITEMS
Countertops and tables are not the only items in your house that feature horizontal surface. Many other household items also have top horizontal edges where dirt and dust nestle. You need to clean the tops of:
Trim (chair rails and baseboards)
Interior doors
Mirrors
Artwork
Upper kitchen cabinets
Electrical wall plates
Thermostats
Wall-mounted CO detectors and smoke detectors
Light fixtures and light bulbs
Books on shelves
Computer monitors
VACUUM OR BRUSH BEHIND THE FRIDGE
The fridges should be cleaned now and then to operate at their best. By ignoring this chore, you will be facing another 5-10 dollars in utility costs every month. Aside from that, you may also face repair costs if something gets wrong with your fridge.
That is why you need to clean condenser coils of your fridge every so often. Here's how:
Pull out the refrigerator; make sure it is unplugged while working on it.
Vacuum or brush the condenser coils (they can be either on the back or the bottom of the fridge).
Clean up dust and dirt on the floor as well.
Also, clear the freezer vents if needed.
If your fridge has the bottom condenser coils, then they should be cleaned them from the front. To expose these coils, you will need to remove the bottom faceplate. Other steps remain the same.
VACUUM THE BOTTOMS OF FURNITURE
You probably vacuum the floor surfaces under your furniture periodically. But there is another thing to vacuum as well — the underside. Most people overlook or ignore this. 
Tilt or turn over all the upholstered couches and chairs in your home to expose their bottoms. Vacuum the dust covers beneath furniture to get rid of hidden dust and dirt.
WASH AND DISINFECT WASTEBASKETS & GARBAGE CANS
Take wastebaskets and garbage cans outside to avoid the mess in your home. After washing the insides, add disinfectant to sterilize them. These cans act as grime collectors, which is why they should be disinfected thoroughly.
You can effectively disinfect your wastebaskets and trash cans with regular bleach. However, if you're looking for an environmentally friendly way to do this, use a 50/50 blend of water and vinegar. You can also make use of undiluted hydrogen peroxide for this purpose.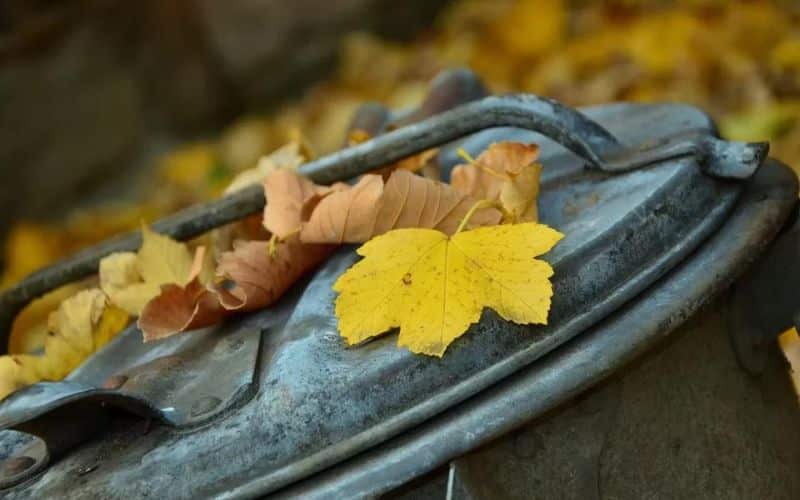 Note: Don't mix vinegar with hydrogen peroxide; as a result, you will get harmful peracetic acid.
How to do it? Just follow these simple steps:
Let the contents (disinfectant and water) sit for about two hours.
Thereafter pour them out and get the insides scrubbed with a bristle brush.
Then rinse the garbage cans and/or wastebaskets.
Lastly, dry them in direct sunlight if possible.
When preparing your home for winter, you'll also want to take care of your gutters. Don't put off this job for later. While this is not a glamorous house project — the ladder, the bugs, etc. — clean gutters will prevent some of the major problems during the winter.
Any debris like the falling leaves, sticks, and dirt can clog your gutters and give rise to leaks. That's because clogged gutters hinder the draining of melting snow and rain. Ultimately, this leads to household leaks and mold growth all around your house.
Don't wait for a sudden temperature drop to catch you off guard. Make sure to do it prior to the first snowfall. The clean gutters prevent ice dams from forming at eaves and roof edges. Those ice build-ups can cause a lot of problems that can be expensive to fix. Loosen shingles, tear off gutters, leaky roofs – just to mention a few.
CLEAN YOUR FIREPLACE AND CHIMNEY
If you are one of those people who rely on wood to keep warm in the winter, be sure to clean your fireplace and chimney. Whether you have a wood stove or fireplace, proper maintenance matters. That being said, take the time to clean out ashes from last year.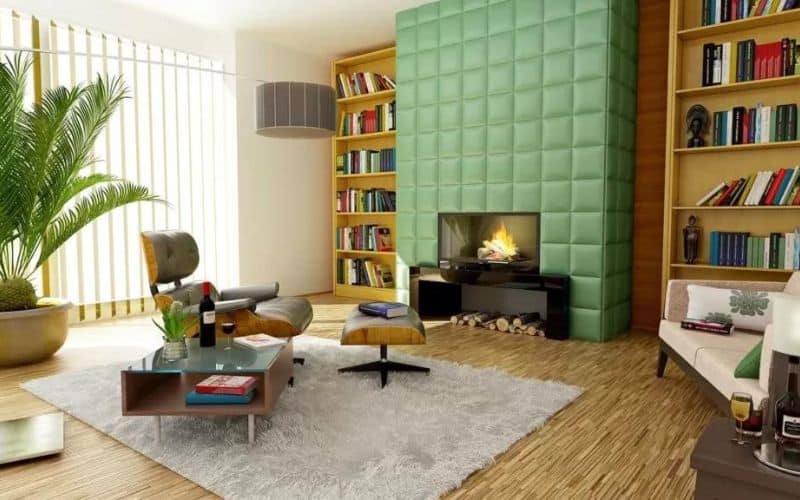 Also, it is recommended to clean the chimney once a year. Make sure the vents and chimney are in good condition and clean before using your fireplace. By sweeping the chimney on a yearly basis, you'll prevent a chimney fire.
CLEAN AIR-CONDITIONING SYSTEMS
You should also replace or clean the filter(s) of your air-conditioning system. That can reduce energy consumption by 5 to 15 percent!
During each season, these filters need to be cleaned every month, especially if you use your air conditioner constantly. Please note that they require more frequent attention in homes with fur-bearing pets and dusty conditions.
It's estimated that dirty window glass can reduce daylight by 20 percent. Winter is a season when we particularly want the sunlight in our homes. It helps in chasing away those winter blues.
Polish and wipe clean with microfiber cloths. We recommend using a non-toxic homemade solution as follows:
1/4 teaspoon environmentally-friendly dish detergent
1/4 cup white vinegar
2 cups water
Aside from cleaning, you also need to consider winterizing your house too. From cleaning gutters to covering windows to checking your heating and air conditioning systems, winter home preparation makes all the difference. This way you will get your home winter ready altogether.