Commercial Cleaning Services, Toronto
Maid4Cleaning Inc. is a professional cleaning company that has a history of providing the best cleaning service to business owners in Toronto, Richmond Hill, and beyond. Our team continuously provides quality cleaning services to our customers by prioritizing in-depth cleaning service and customer satisfaction above all. By focusing on doing thorough work that will, in no doubt, make customers happy, allows our company to meet and exceed the expectations of our clients.
We will do the same for your commercial business when you hire us as your cleaning service.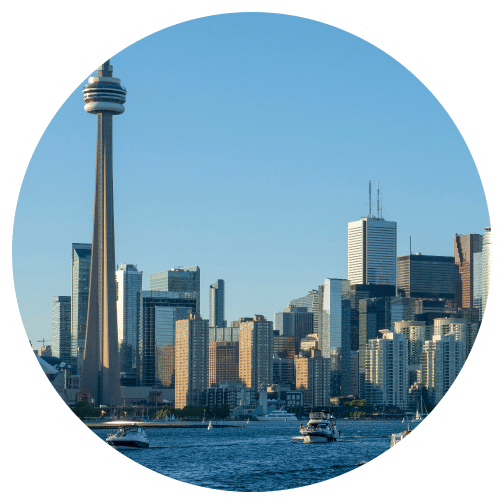 Superior Cleaning Services In Toronto
Our independent cleaning company is proud to provide quality commercial cleaning. Toronto clients can rely on our team to clean their medical offices, office buildings, or grocery stores to shine. We will ensure that dust, dirt, and grime are eliminated with our in-depth commercial cleaning service. Contact us today to learn more about our office cleaning and janitorial services. We will help you keep a clean workspace with our service.
Work In A Comfortable & Clean Environment
Every business owner knows that a clean office space is integral to the health and safety of your employees. A clean space can also boost staff productivity and help portray a new level of professionalism to your customers! That is why creating a clean, comfortable environment for your workers is important to the success of your business.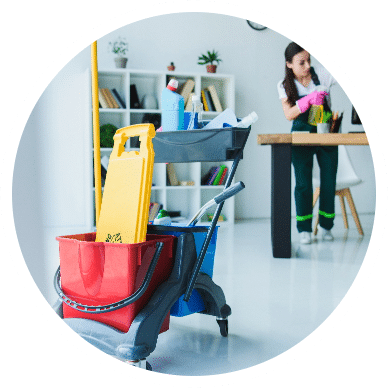 Our commercial cleaning service can help make your office a comfortable and clean environment for your employees. Trained domestic engineers will complete carpet cleaning, dusting, sanitizing, and more to ensure that your office is sparkling. We will also provide a focus cleaning, using great attention to detail to find and eliminate any dust and grime from the premises. You can trust that your workspace will be dust-free, clean, and sparkling. It will be a place where your employees will feel safe and excited to work.
Contact us today to learn more about our commercial cleaning service.
Detailed Commercial Cleaning Services
Our commercial cleaning services go well beyond the typical office cleaning. Maid4Cleaning Inc. is proud to offer commercial cleaning services in Toronto for office buildings, medical offices, grocery stores, and other building owners. Some of our past clients have also requested restaurant cleaning and construction cleaning services. Clients across industries trust our commercial cleaning services to help them create a safe and welcoming environment for their workers and customers.
Whether you need janitorial services for your medical office or commercial cleaning services for your business, we can help. Our standards services can help you keep your office clean. And, if you have particular cleaning requirements, we offer custom janitorial services. Call us today to learn more about our commercial cleaning services. One of our team members can speak with you and develop a cleaning routine that meets your wants and needs.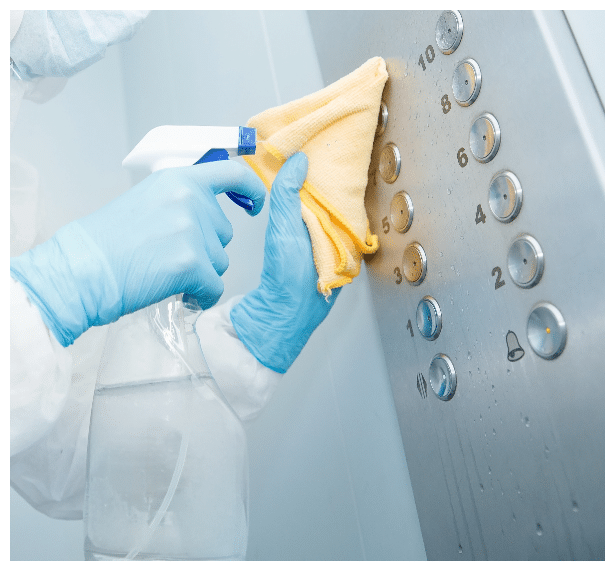 Our Certified Professional Team Of Office Cleaners
Maid4Cleaning Inc.'s staff is made up of highly trained domestic engineers. All members of our staff have years of experience providing professional cleaning services in Toronto. Our experience, paired with our commitment to minimize waste and dirt, will ensure that your office space will be sparkling clean. Not only will the surface be sparkling clean, but so will hard-to-reach places.
Let our team focus on cleaning, so you can get back to running and growing your business. You can trust that our experienced team will provide exceptional janitorial services for your workplace.
Contact us today for a free quote!
Our professional cleaning service strives to go above and beyond for our clients. That's why our team of highly trained domestic engineers consistently goes beyond routine cleaning to deep clean your commercial space. By providing a thorough and detailed clean, we hope to make our clients' spaces spotless and their smiles bright. And, if you are not completely satisfied with our professional cleaning services, we offer a 24-hour guarantee.
Our Office Cleaning Services
Our company is proud to offer a wide range of cleaning services to commercial businesses. Learn more about how we can help you keep your business sparkling clean with our cleaning services below.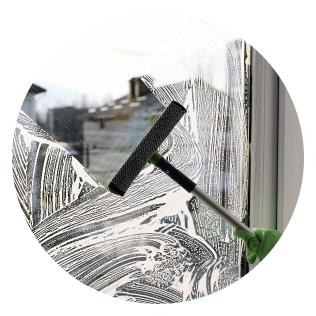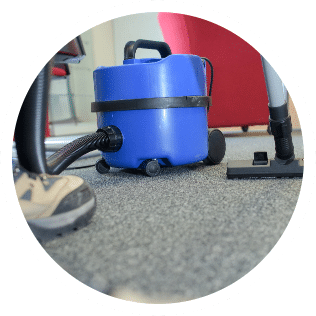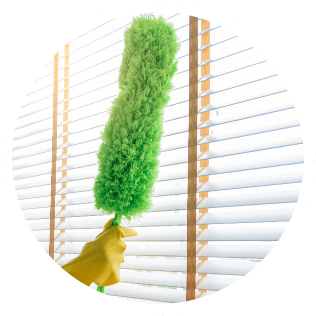 Dusting all furniture and surfaces
Sanitizing high touch surfaces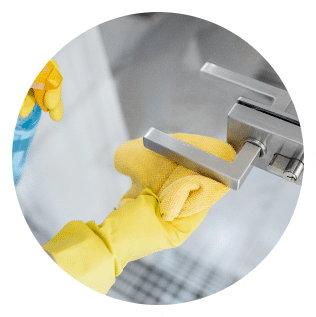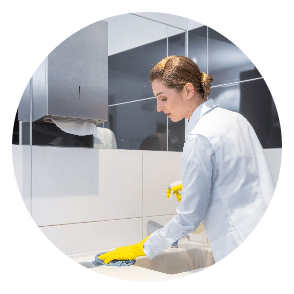 Toilets, sinks and vanities
Sanitizing high touch surfaces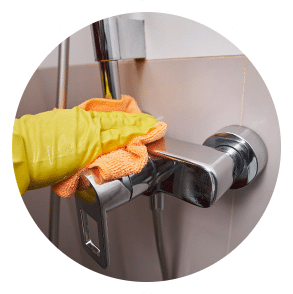 Dusting all furniture and surfaces
Does your business need specialized cleaning services?
Reach out to us today to inquire about how we can meet your cleaning needs with customized cleaning services.
Green Cleaning Services — Protecting You & The Environment
Clean business space is important for the health of your staff and your customers. But, while cleaning, you must think about the health of the environment as well. Thousands of harmful chemicals from cleaning products impact the environment every single year. These chemicals enter the air and the waterways, going on to impact our health and the health of others.
Maid4Cleaning Inc. is dedicated to reducing the cleaning industry's impact on the environment for the safety of our team, our customers, and everyone else. That's why we use only environmentally friendly cleaning products for our cleaning services. Our green cleaning products use safe, non-toxic, biodegradable ingredients so they will not harm the environment. Despite this, they still clean with the same strength as regular cleaning products. You can feel good knowing that your company is receiving quality commercial cleaning services without negatively impacting the environment.
Hear What Our Clients Have To Say
Maid4Cleaning Inc. is committed to providing our clients with top-quality cleaning services. Our commitment to quality has spurred us to go above and beyond in our cleaning and customer services. As a result, our clients have been immensely pleased; they have consistently given us high recommendations and ratings, earning us a 4.7-star rating on Google.

Choosing to work with Maid 4 Cleaning is one of the best decisions we've ever made. They always do an incredible job and often go above and beyond what is expected to ensure our home is kept in amazing condition. They're completely reasonable for their fees, and Marie is a wonderfully communicative person to work with, always letting us know when we can look forward to the crew stopping by our place. I wouldn't hesitate to recommend them to anyone looking for a professional, efficient and thorough organization. Couldn't be happier.

Receive A Free Quote For Our Office Cleaning Services, Toronto
Are you interested in receiving custom janitorial services for your business? Our commercial cleaning company can help meet your cleaning needs with our excellent service. Our fully trained team only uses effective cleaning techniques and products to ensure that commercial spaces are clean and spotless. Fill out our form below to receive a quote for our commercial office cleaning services in the Greater Toronto Area.
Fill out our form to receive a free quote for our janitorial services! You can see just how affordable keeping a clean office space can be with the help of Maid4Cleaning Inc.