If you're moving out, there are probably a million things running through your head. You've got to pack, hire a moving company, make sure you don't leave anything behind, make sure breakables are packed correctly, all while looking after your family and ensuring your finances are in order. However, before you officially move into your new house or apartment, you'll also want to clean up after yourself and ensure the space is welcoming for the next occupants. In order to make your life easier during a stressful time, we've curated a "Move Out Cleaning Checklist" you can utilize and blow the new occupants' minds away.
The Ultimate Move Out Cleaning Checklist
Leave your old place looking brand new with our professional room-by-room apartment/house cleaning checklist.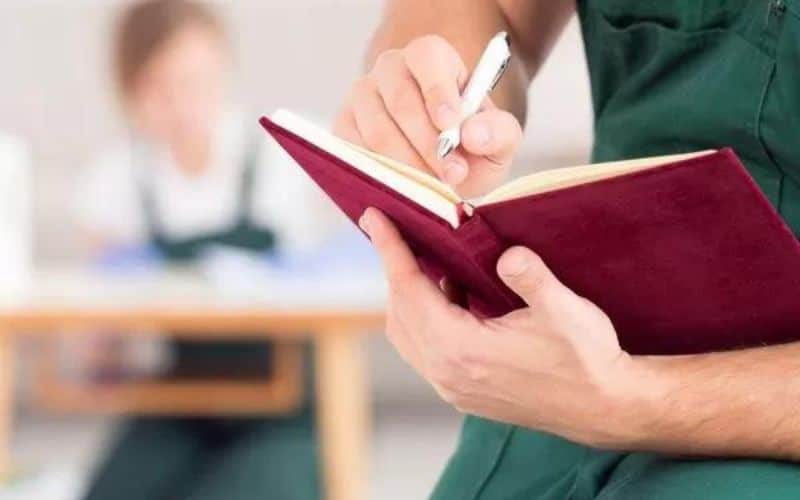 You may want to pay special attention to the kitchen. It's been the most used room in the house so it will need a deep clean.
Use an all-purpose spray and a clean cloth to clean the kitchen countertops, kitchen cabinets, and then sweep and mop floors. Use a stainless steel cleaner for appliances and the kitchen sink for a flawless, streak-free shine. When it comes to the door frames, window sills and walls and baseboards, use a damp cloth or warm, soapy water for any dirt stains. If there are any exhaust fans in the kitchen, don't forget to give those a wipe too as they collect a lot of dust and dirt.
If you have hard surface floors in the living or dining areas, the best way to remove any streaks and give it a good cleaning is with a mop and a bucket of warm water mixed with one-part white vinegar. It may not smell the best, but it does the trick! If there are carpeted areas, use a vacuum or look into renting a steam cleaner to really provide a deep clean.

Next, bring out the duster and clean along any window sills, bay windows, and ceiling fans. Lastly, if you have any pictures hanging, remove nails and patch holes. You'd likely want the same done for you, so why not extend the favour to the new occupants?
Finish With The Bathrooms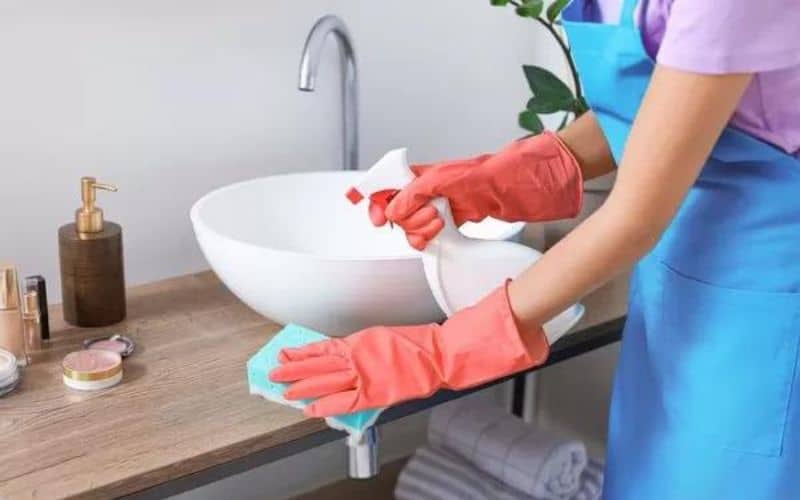 We're suggesting finishing with the bathrooms, even though they're the smallest rooms in the house, in case you need to use them while checking off your cleaning tasks!

First, wipe and sanitize all surfaces including the bathroom floor, toilet, towel racks, tiles, sink and medicine cabinets. Next, dust inside the cabinets and leave some cleaner in the toilet bowl. We also suggest using a streak-free cleaner and microfibre cloth to clean any mirrors. Just using a wet cloth will not do the trick.

And don't leave out the exhaust fan or light fixtures! Those can collect a lot of dust and dirt too.
It's not just inside that matters. Glance over the outdoor space and look for areas that need cleaning. Chances are, you'll need to wash windows and clean any siding. Siding, patios or decking can be cleaned with a pressure washer, but windows can either be cleaned with water and a teaspoon of dish soap or water and vinegar.
Hire A Professional Cleaning Service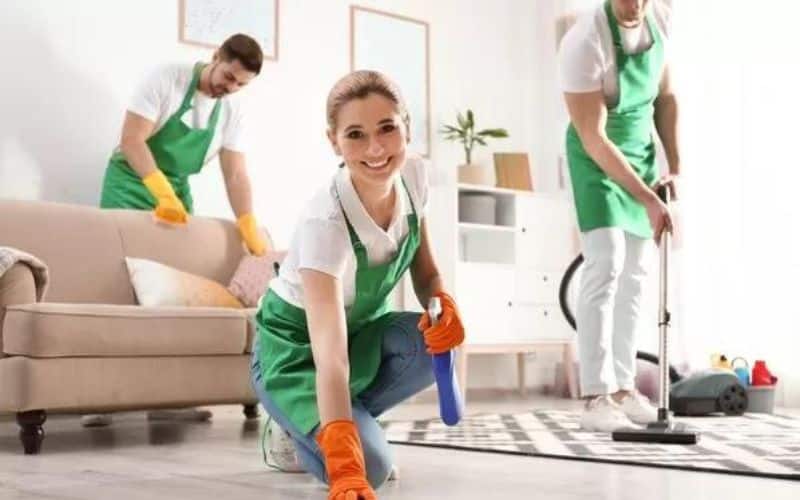 We hope our "Move Out Cleaning Checklist" helped to inspire your inner cleaner as you move onto a fresh start. However, not everyone has the budget to purchase all the necessary cleaning supplies and we totally understand that. That's where you can rely on hiring a professional cleaning company, like Maid 4 Cleaning in Mississauga. We specialize in move-out cleaning services and can help you prep the house for your upcoming move and help to relieve your stress! We'll thoroughly clean from floor to ceiling and make the house shine so all you have to worry about is packing. Move out with ease with Maid 4 Cleaning today!