The arrival of spring is a time filled with hope, anticipation, and excitement for long, hot, sunny days. It's also the season when most of us make an additional effort to clean and tidy our living spaces. Spring cleaning can provide a welcome boost to the home, but sadly our efforts rarely pay long-term dividends. In this article, we'll look at some ways you can optimize your spring cleaning efforts to carry you through the warm months, as well as techniques that be used year-round.
1. Spruce up your soft furnishings
It's easy to overlook your soft furnishings when tidying up the house; bath rugs, cushions, and blankets are rarely high-priority items. Most of the attention given to them is prompted only by spillages! Spring cleaning provides you with the perfect opportunity to wash your rugs, blankets, pillow covers, window curtains, cushion covers, and more!
Most modern materials are resilient enough to withstand a spin in the washing machine, and some may be suitable for a hot wash, which is ideal for eliminating any bacteria that may be lurking. Make sure to check the label to confirm washing instructions. For delicate covers, you should hand wash and hang them up to dry. Using a fragranced conditioner or scent enhancer will help your accessory items retain their freshness.
2. Focus on one area at a time
When tackling an entire home, it's easy to become overwhelmed. Break things down room by room, or certain areas of a room, and take a moment to list everything that needs to be accomplished. This helps you to remember all outstanding tasks and gives you some perspective that makes the project less daunting.
Don't be afraid to focus your efforts on one room at a time; working methodically will ensure a positive outcome. Keep this approach in mind throughout the year, as you maintain the hard work done in spring.
3. Be ruthless with your closet
One of the most challenging aspects of a spring clean is to tackle the closet. It's sometimes difficult to let go of items that hold sentimental value, even if they are rarely worn. There are pieces that consistently find their way back to the rails, on the assumption that they will be back in fashion, one day.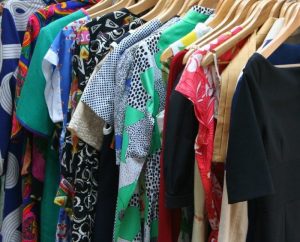 It's time to break the cycle. It's estimated that the average American only wears 20% of their wardrobe in a given year. For every item you wear, there are four more waiting in your closet, unworn and taking up valuable space. Be ruthless; if you haven't worn a piece of clothing within the last year, take it out of the closet and decide whether to donate or sell it. Commit to this approach and you will find yourself with exponentially more storage space.
Practicing the art of 'one in-one out' is a good, yet challenging way to go about the closet. That is, if you wish to buy a new piece of clothing or pair of shoes, you must donate or throw out an existing item. This policy can be a challenge, but it ensures that your closet space is always in equilibrium.
4. Get the whole family involved
Your home is the responsibility of everyone living under its roof. Sometimes it's best to not rely on others and just do everything yourself, but that shouldn't be the case with house chores. Encourage your kids to take pride in the cleanliness and appearance of their home, starting with their own bedrooms. Assign chores or create a task jar, from which jobs can be selected at random.
You may wish to operate a reward system for good work or link effort to allowances and privileges. This teaches children a valuable lesson in responsibility and ensures tasks are completed year-round. Similarly, don't allow your partner or roommate to relax whilst you're working up a sweat; make it a fun activity with the addition of music, and maybe an impromptu dance-off! Forming good habits pays long-term dividends.
Don't forget about any rugs and carpets in your home; most will be suitable for cleaning with a steam washer or a vacuum cleaner with a specific carpet shampoo setting. This equipment is not expensive to rent, but make sure to take full advantage of cleaning as many carpeted areas as you can.
6. Refresh your appliances
Spend some time deep-cleaning your most frequently-used appliances; for example, the oven and stove, microwave, fridge, freezer, washing machine, and dishwasher. Most appliances do not require special equipment for cleaning; 
organic home remedies
 like baking soda and acidic liquids such as vinegar and lemon juice can prove extremely effective in removing grime. Lemons also provide a pleasant and fresh scent. 
Click here
 for some tips on cleaning stainless steel appliances.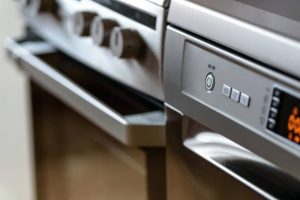 When cleaning your freezer, take the opportunity to check dates and throw out any food that is past due. For washing machines and dishwashers, a couple of empty hot cycles with detergent can improve performance and ensure cleanliness. As with other deep-cleaning endeavors, hard work in the spring sets you up for an easier run over the course of the year.
Some cleaning products, including those which are home-made from readily-available materials, like baking powder and vinegar, can be left to work on surfaces overnight. This is especially useful when cleaning the bath, showers, and sinks, and makes regular maintenance a doddle. Don't forget to keep these rooms well-ventilated whilst the ingredients are working their magic!
8. Make use of subtle storage solutions
Space-saving is an art; challenge yourself to find nooks that can be transformed into smart storage. Space under staircases may be turned into a cupboard, adding ottomans can serve the dual purpose of storage and seating, and shelving makes blank walls far more useful. Half of the battle when cleaning is 
eliminating clutter
; getting organized and making use of storage helps to alleviate this year-round.
Spring is Right Around the Corner!
Spring is the perfect season for a thorough home cleaning, and these tips were shared to help your home stay cleaner than intended. Remember to do things in moderation, so that you are not overwhelmed with the tasks that lie ahead. By completing small cleaning tasks little but often, you will be able to take full advantage of the hard work put in during the spring, and avoid the need for repeated large-scale efforts. You may also wish to enlist the help of a professional cleaning service, such as 
Maid 4 Cleaning
. Performing a deep-clean in the spring makes year-round maintenance far more easy and straightforward. 
Contact
 our team today for 
home cleaning services
 and we will be happy to get your home looking and feeling as fresh as the Spring air.