Although pregnancy lasts for nine months, that time goes by quickly. There's a lot of work that goes into prepping for the baby, and time tends to fly by. One important preparation is the pre-baby cleaning.
FIVE TIPS FOR DEEP CLEANING YOUR HOME BEFORE THE BABY ARRIVES
Prepare Your Home For Visitors
If you have a guest room, you should make cleaning that room a priority. Once you have the baby, you'll have family and friends coming over to visit, from near and far. They might spend a few hours, or they might spend a few nights. Either way, you should prepare for the onslaught of visitors.
Start by vacuuming your guest room and changing out all the sheets. If you haven't had guests in awhile, the bedding could be dusty. You should also check the blinds and nightstand for dust.
Once the room is clean, check the guest bathroom. Even if no one uses it, the room needs a little TLC. Thoroughly clean the toilet and tub, and restock everything. Make sure you have plenty of toilet paper, toothpaste, and spare toothbrushes. This will save you from running around with a newborn while you try to accommodate your out of town guests.
When your baby comes into the world, he needs protection from germs. His innocent immune system doesn't have what it takes to fight off viruses and bacteria.
To prepare for your little one's arrival, you should deep clean all of the hot-spots to keep germs to a minimum. This doesn't only mean cleaning your door handles and light switches. Although those areas can certainly harbor germs, there are worse culprits.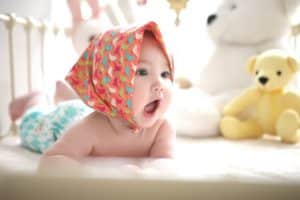 Your sponges and dish rags can be a haven for harmful bacteria. Clean them thoroughly or replace them if necessary. Additionally, take an effective cleaning agent to your kitchen sink. As you clean it, try to get in the cracks between the faucet and the sink.
You should also clean your refrigerator handle and your countertops well. After you have your baby, you might not have time to clean these germ-laden areas. You should buy some chemical wipes to make it easier to clean counters easily after the baby arrives.
Over time, fridges get dirty. No matter how diligent you might be about throwing away old food, things get lost in your fridge. They accumulate mold and soil your fridge.
When you have the baby, you'll rely on your fridge to hold baby bottles. Eventually, you'll need it for baby food. To keep your baby's food as sterile as possible, you should have a clean fridge.
One of the best cleaning tips for expecting parents is to deep clean your fridge. Take out everything in it. If anything is past the expiration date, throw it out. Before you replace your items, get out the cleaning supplies.
Scrub all of the shelves and the walls in your fridge. If you can remove any shelves, do so, and clean them outside. You'll get any old food particles off the shelves.
When you replace the items, be sure to consider the space you'll need for the baby. If you plan on pumping or formula feeding, leave space on a shelf for bottles. You should also make room for some extra food. After you have the baby, it's likely that family and friends will bring you casseroles and other ready-meals.
Your floors require some deep cleaning before the baby arrives. Once your baby is mobile, you'll want your floors as clean as possible. Unfortunately, you won't have much time to clean them when your baby is only a few months old.
To prepare for crawling, deep clean your floors. If you have carpets, rent or buy a steam cleaner. It's the only way to get everything out of your carpet. However, it is time consuming. Be ready for a busy day of hard work.
Hard floors also need a good cleaning. For those, a steam mop can get the job done. Take the time to get out deep stains. As you clean, be sure to get in the cracks between your cabinets and floor.
It's also worth the time to clean under your fridge and behind the oven. Often, those areas get overlooked. Before your bundle of joy arrives, give those areas a deep clean.
If you're far along in your pregnancy, then you should be relaxing. The worst thing for you to do at this point is to spend hours on your feet all day. For that reason, you should recruit some help.
If you have other children, have them get in on the cleaning. You can give young children a spray bottle with soap and water. Then, let them spray surfaces and wipe them down with a rag. You can make a game of it.
You can also invite friends or family over. When you're expecting, friends and family usually offer their help. Don't be afraid to take advantage of their generosity. They get to feel more involved with your pregnancy, and you get a clean house. If you feel guilty, treat all of your helpers to a delicious meal after a day of cleaning.
Cleaning with harsh chemicals can be detrimental to your health. If you're far along in your pregnancy, you shouldn't take any risks. Don't attempt to take on the deep cleaning on your own.
PROFESSIONAL HELP CAN MAKE ALL THE DIFFERENCE
Prepare Your Home For Visitors
Instead of carrying the burden of deep cleaning on your shoulders, you can go to a professional. A professional maid knows all the deep cleaning tips for expecting parents. She can give you a thorough cleaning that leaves your home ready for baby.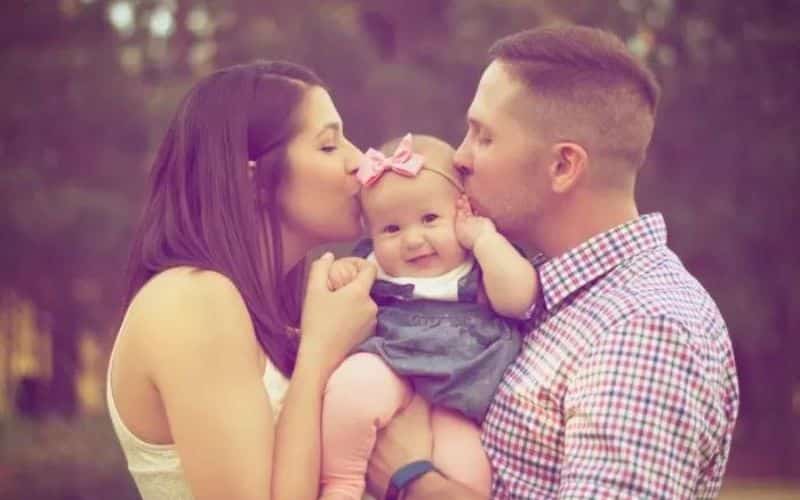 Expecting parents have enough stress in their lives. Rather than add to that stress with deep cleaning, you can contact us. When you reach out to us at Maid 4 Cleaning, you can rest easy. Our experienced team can do all the work. When the baby arrives, your house will be ready to welcome him with open arms. Call us today and schedule your cleaning.