Pros Of A Bagless Upright Vacuum Cleaner
When purchasing your next vacuum cleaner to suck up all the dirt in your home, you're going to be faced with what feels like an impossible choice. There are so many vacuum options in the market today that it can feel overwhelming when buying one, to say the least. Regardless of whether you rent or own a home, you are going to need a vacuum cleaner to make sure it remains spotless and there are many advantages to consider for using a bagless vacuum.
Maid 4 Cleaning uses the HEPA Filter Backpack Vacuum, which is extremely effective for cleaning all areas, large or small, in your home. If you want to see and feel the true benefits of a bagless vacuum, contact our team today and we will gladly be at your service with our HEPA vacuum.
Many factors come into play other than the size of the house, including the type of floor and the lifestyle of the people living in it. If you have an active lifestyle and are constantly in and out of the house, it is likely that more dirt will be tracked inside as well.  One of the most versatile forms of the vacuum cleaner for the majority of homes is the bagless, upright cleaner. Let's explore why this vacuum is great for getting the job done!
EFFICIENT POWER THAT IS VERY AFFORDABLE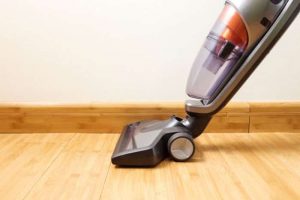 One of the perks of a bagless vacuum is that it is very cost effective. With an average price around $200, this type of cleaner could be considered a steal when you compare it to the high-end options out there. It is suited for wood and carpet floors and works very well in homes with pets. For the price you are paying, you are receiving a durable and reliable vacuum that gets the job done. While you won't get the same efficiency as a more expensive model, you will get about 80% of the vacuuming power of such a cleaner for half the cost.
The most common type of vacuum out there today is the cordless cleaner because of its easy and convenient use.  If you live in a large house or apartment, there is no doubt that a cordless vacuum should be considered to save you time. It is common for people to get into the groove of cleaning and then have to stop to change outlets because the vacuum can't reach the next room. With a battery life that can last an entire cleaning session, a cordless option is highly recommended for convenience. With a bagless and cordless upright vacuum, you get to clean the entire house for a fraction of the cost and in much less time.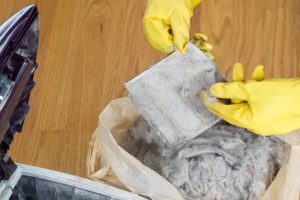 Bagless vacuums are a popular option for many different reasons. Other than the fact that some are cordless, they are also known to be easy to use and cleaner than bagged vacuums.  With a bagless vacuum, you do not have to change any bags or risk having debris or dirt fly into the air while doing so. This is ideal for people with allergies since most of these vacuums are also built with a filtration system and are very easy to clean, usually by the push of a button. On top of that, if you accidentally suck up something while cleaning, it is much easier to retrieve that item because you can see it through the clear case.
NO MORE BAGS AND FILTER HASSLES
Apart from the lower price, efficiency, and durability of a mid-range bagless upright vacuum, there is also the convenience as a benefit. When you go bagless, you don't have to remind yourself to replace the bags and filters of the vacuum every few months (based on how often you use it). You're more aware of when the vacuum needs to be emptied, and don't have to stop to change the bag midway through cleaning. The bagless cleaner can also save you money by not having to buy any bags and is a more eco-friendly option. 
FEEL THE DIFFERENCE WITH A BAGLESS VACUUM CLEANER
Cleaning your home doesn't always have to feel like a chore and there are many advantages of using a bagless vacuum. Next time you're looking for a cleaner that is efficient, convenient, easy to clean, and eco-friendly, you should definitely consider the bagless option. Bagless vacuums are not necessarily better than ones that require bags, but they do offer a less stressful cleaning experience and equally get the job done!
If you're looking for home cleaning or office cleaning Mississauga services, contact our team today! Our HEPA Backpack Vacuum is sure to get the job done!