LEARN HOW TO DEEP CLEAN YOUR HOME BEFORE INTRODUCING A NEWBORN
As you prepare for baby's arrival, you may feel overwhelmed by the never-ending to-do list, but make sure that you don't forget the importance of a clean home! Now is the perfect time to create that spic and span, safe sanctuary that welcomes baby home the right way.
Without the added cleaning efforts, your baby's weak immune system and good health may be compromised and that's a thought that's simply too painful to bear. Whether you clean the home yourself or hire professionals to tackle the job, make sure every nook and cranny is cleaned before the big day arrives.
Over 80,000 chemicals are deemed safe for use in cleaning products, pesticides, and other products that we use on a daily basis. None of these chemicals have been tested for safety on children, yet have earned an FDA approval. We know that many of these chemicals are toxic when they're breathed in and sometimes dangerous if they touch the skin or their odors fill enclosed spaces. 
When a new baby is coming into the home, these chemicals pose even more threat than before. These chemicals have the potential to cause a variety of health concerns for your bundle of joy, so it's best to change up your cleaning habits now and switch to safer, eco-friendly cleaning alternatives that won't potentially harm your newborn.
Carefully read labels before purchasing cleaning products. Choose cleaners labeled eco-friendly and non-toxic for best results for your baby.
MOST HARMFUL TOXINS/CHEMICAL THAT YOU SHOULD AVOID USING
Formaldehyde
BPA
Phthalates
Triclosan
Ammonia
Sodium Hydroxide
Parabens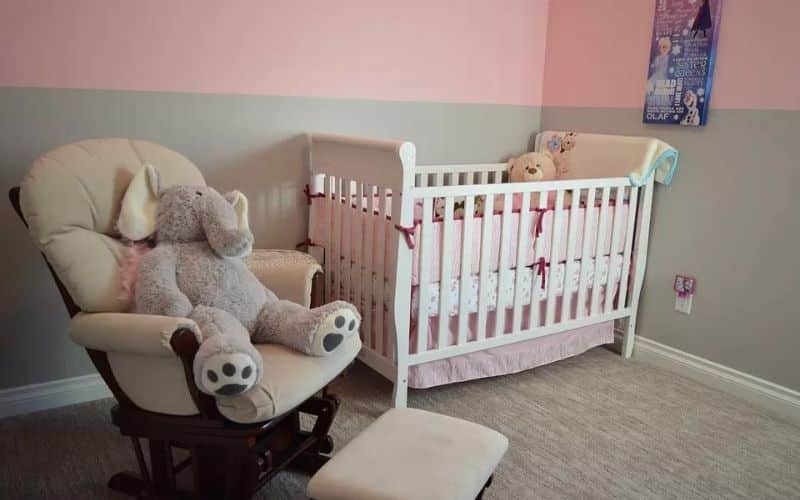 Familiarize yourself with the harmful chemicals found in products that you use regularly and avoid using them in the future. There is so much more to think about now that you're bringing baby home. Bleach is another potentially harmful chemical that you shouldn't use, even in the laundry. Clove oil is a better alternative to use in place of bleach. 
It is non-toxic, fragrance free, and all-natural and works well when cleaning a variety of surfaces throughout the home. Don't use air freshener once baby arrives. These odor eliminators contain a toxin known as phthalate which are dangerous to adults and children and contaminate the lungs. Clove oil removes mold and leaves a minty fresh scent behind.
Clean all of the furniture in the home before baby arrives, concentrating heavily on the nursery and other areas where baby will spend a lot of time. Wipe down the furniture to remove dirt, grime, and other residue.
Even brand new furniture needs this cleaning before you bring baby home, since it dirt/debris may have accumulated while it sat in the warehouse. Use a natural disinfectant on the furniture to further protect baby from germs.
Take the curtains down and wash them. Curtains harbor dust, dirt, and germs and the only way to remove them is through a wash cycle. If you'd rather minimize the danger that curtains contribute to the home, switch to blinds and leave the curtains behind. Many parents use blinds and prefer them over curtains. Just remember to keep any cords up and out of the way.
Walk through each room in the home to ensure that it is clean. Look behind dressers, remove art from the wall, and don't forget to look up over your head to find dirt that is lingering around.
It is essential that you vacuum the carpet on a regular basis. This is the only way to prevent odors and dust mites from becoming trapped in the carpet. However, before baby comes home, use a steam cleaner to remove the buried dirt and grime found deep within the carpet fibers that regular vacuuming may miss.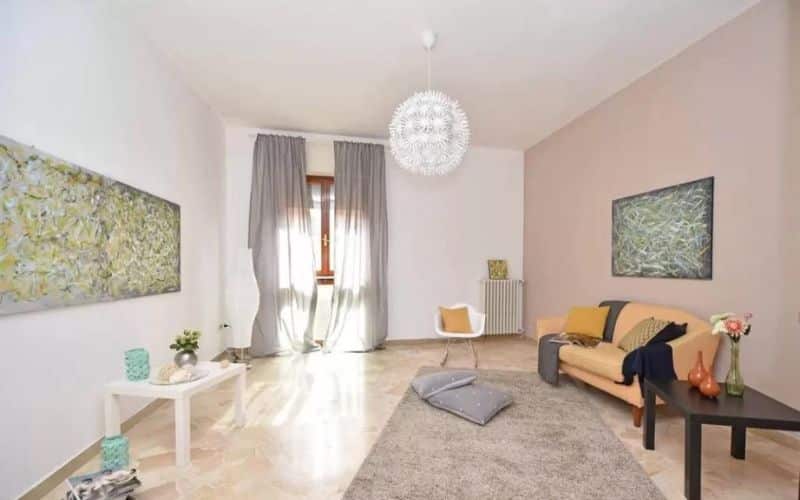 You can clean carpets yourself if you have a cleaner or don't mind renting one for the day. Or, you can hire a professional carpet cleaning company to perform the work.
Every area of the kitchen needs to be cleaned before baby arrives home. Clear out space in a cabinet and a drawer to store baby's items. You want bottles, nipples, pacifiers, bottle rings, etc. in a location that's easy to access. Clean the appliances, the countertops, the cabinets, and behind every nook and cranny where dust bunnies, germs, and food crumbs hide.
The kitchen should be the cleanest room in the home, especially when bringing home baby. You'll prepare bottles, warm milk, and otherwise use the kitchen to provide baby his or her food. The area must be clean and sanitary at all times. Countertops, the sink, the floors, all appliances, etc. should be sanitized and cleaned before baby arrives.
The materials that you clean with are just as important as the cleaners that you choose. Microfiber cloths work best for most cleaning jobs. Avoid using cellulose sponges because they can breed bacteria and fungus. Choose a disinfectant spray to use on all hard surfaces in the house, including doors, windows, cabinets, etc. The disinfectant spray works wonders on the car seat, crib, and other areas later on as well.
How old is your vacuum cleaner? Replacing an outdated unit with a newer model that uses a HEPA-filter is highly recommended. Now that baby is home there's no excuse to continue using the old, outdated vacuum cleaner.
These filters reduce indoor pollutants and allergens, which is important when a new baby is in the home. It's a wise idea to call an HVAC company for preventative maintenance services, which can reduce pollutants in the home and prolong the lifetime of your unit.
As you anticipate the day your family is complete and baby is at home with you, make sure that good health is at the top of your mind. Baby needs extra TLC and protection to help him or her grow into a healthy, happy, and rambunctious toddler and beyond. Use the information above to clean your home the right way before you bring baby home from the hospital.